Manuel De Lorenzi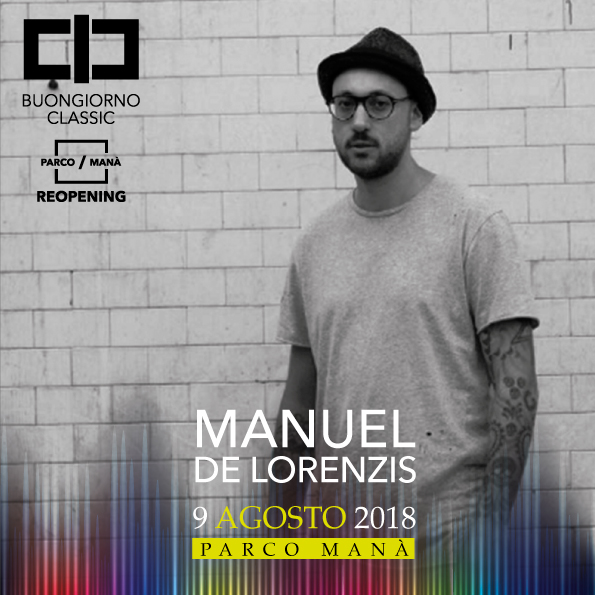 Born in Ancona, Italy, Manuel "de" Lorenzi developed a passion for music at an early age. At just 8, he began studying keyboards and listening to his fathers collection of soul and funk 45's . At 14 he bought his first pair of belt drive turntables and developed a passion for playing and making house music in his home studio.
His later securing of a late night radio spot enabled him to hone his craft behind the decks, developing a style which would gain him to a residency at one of the Adriatic Riverias most famous nightclubs, Aqva Disco Villlage.
In 2008 he starts a new adventure called Gallery, as promoter and Dj, with friends. They bring for the first time in this city a new concept of clubbing with guest like Tom Clark, Dyed Soundorom, Gorge, Terence:Terry:, Miss Jools, Robin Porter, Buck, Gummihz, Leon, just names a few.
He describes his music as house which goes from deep to tech with some funk and minimal influences.
Since 2006 he produces his own tracks with the aim of always pushing the boundaries of his sound. His projects and collaborations have been released on labels such as Highgrade, Aman, 8bit, Half Seas Over, Kina, Earlydub, Sleep is commercial, Akbal, Immigrant, Fontek, Recycle, Bond Records, Rhythmetic, , Catwash, and Gastspiel.
Since January 2011 he works as label manager for Indepth Music with quickly and excellent results. Proud to be part of this family with artists such as: Afrilounge, Markus Homm, Inxec, Filippo Vicario, Giammaria, Zeque, Mobius Strum, Salva Stigler, Paul Dc, The Selph, Boris Castro and the owners Genetikal Twins.
Since January 2012 with close friends Samuele Pirani and Paul Dc started new project called Usual Things Around and releasing on label such as: Spur, Hypertone, Fantastic Friends, Musique Unique names a few.
Stay tuned for news!